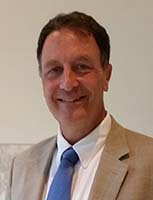 The Reverend Dr. Willis (Bill) Steinberg
Founding and Senior Pastor 
The son of an Episcopal priest, Bill grew up in the Midwest and finished high school in Oregon. He graduated from Western Oregon State College and went on to receive a Masters of Divinity degree from Church Divinity School of the Pacific in 1987. Working in the area of Congregational Development, Bill earned a Doctor of Ministry degree from Seabury-Western in 2003.
Prior to coming to North Carolina, Bill served as head pastor at St. Paul's Episcopal Church in Walla Walla, Washington for eight years. In 1999, sensing a call from God to accept a new challenge, the Steinbergs moved across the country to build a new type of congregation from the ground up in the north Raleigh-Wake Forest area. In the fall of 2005, Bill was appointed pastor of Trinity Episcopal Church in Fuquay-Varina.
In 2008, Bill announced he was forming a new Anglican congregation in the Fuquay-Varina/Holly Springs area. On March 28th, 2008, the Church of The Resurrection (CTR) held its first service – and has continued growing in faith, members and ministry to this day.
Bill brings to CTR a great desire to see people come to, and continue growing, in faith. He has a wealth of experience in congregational development and in strengthening lay ministry. An engaging and creative speaker, Bill has a knack for making the Bible come alive for his listeners in new ways.
Acting upon a life-long interest in the legal profession, and bringing it together with his pastoral skills and experience, since 2008 Bill has been serving as a certified Mediator, volunteering several times each month with Carolina Dispute Settlement Services. Bill's other outside interests include fly-fishing, cooking, and fitness. Bill resides in Willow Spring, just outside Fuquay-Varina. His son Michael is employed with a pharmaceutical development company in Raleigh.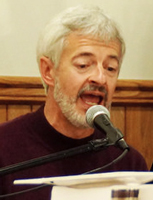 Brian Warring
Music Director
In addition to his great skill, Brian brings to Church of The Resurrection (CTR) a love for Jesus and a desire to help people enter into heartfelt worship of Him.
Brian's background in his own words, "Growing up, I attended church several times each week.  My parents were very committed lay leaders in a Christian and Missionary Alliance church in Northeastern Ohio.  It seems we attended every worship service, Bible class, and church dinner the church offered!  As a pre-teen I made a profession of faith in Christ and soon began playing piano for Children's Church.
In many ways those early experiences set the direction for the course of much of my life.  My journey includes The Cleveland Institute of Music (Prep Dept in 1980), a Bachelor's degree in piano performance from the Manhattan School of Music (1985), graduate work in Musicology at Cleveland State University (unfinished), and a Masters degree in Theological Studies from Duke Divinity School (2010).   My journey also includes lots of music in churches—playing piano, leading worship, writing songs, writing/producing musicals, leading musical mission trips, and directing choirs and orchestras—as I served on staff in churches in New York, Ohio, and North Carolina.  I've served the Church of the Nazarene, the Assemblies of God, and a non-denominational gospel church.
Now this journey has led me to Church of The Resurrection (CTR)… a destination I could never have predicted, but consider to be a clear blessing from God!  My wife, Patti and I have attended CTR for a little over a year and we love the church.  We have four children and one grandchild who all live in various places in North Carolina.
In addition to leading music at CTR, I teach a large number of piano students.  In my spare time, I'm seemingly constantly fixing something—whether it's automotive, plumbing, or electrical, there's always something in need of repair.  In addition, I grow roses for the local deer to eat, grow tomatoes for the squirrels, take an occasional run, enjoy watching sports, and experiment with cooking—and of course, enjoy eating, especially on those rare occasions when I can gather all the kids around the table."
Current Leadership Team Members:
The Leadership Team (TLT) plays a very important role in the life and growth of the Church of The Resurrection.  Meeting monthly, TLT discusses and makes decisions on congregational issues ranging from church finances to strategic planning to fellowship outings. TLT members are elected to a three year term.
Rollin Bancroft – Senior Warden
Amy Grunden
Adam Hawk
Grif Morrel
Jean Sweeney
Don Williams
Burk Blob – Corporate Secretary
Betty Hubbard – Treasurer