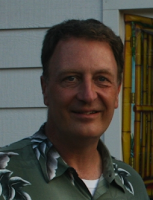 The Reverend Dr. Willis (Bill) Steinberg
Founding and Senior Pastor
The Rev. Dr. Bill Steinberg is the founding pastor of The Church of the Resurrection.

The son of an Episcopal priest, Bill grew up in the Midwest and Oregon. He graduated from Western Oregon State College and went on to receive an M.Div. degree from Church Divinity School of the Pacific in 1987. Bill earned a Doctor of Ministry degree from Seabury-Western in 2003.
Bill brings to CTR a great desire to see people come to, and continue growing, in faith. He has a wealth of experience in congregational development and in strengthening lay ministry. An engaging and creative speaker, Bill has a knack for making the Bible come alive for his listeners in new ways.
---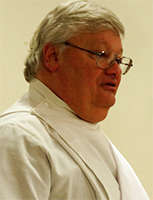 The Reverend Steve Savia
Pastor of Administration and Pastoral Care
Learn more about Steve and his role at CTR in this post: https://ctr-nc.org/what-is-steve-doing/
---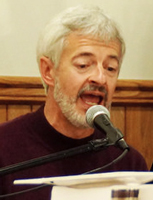 Brian Warring
Music Director
In addition to his great skill, Brian brings to CTR a love for Jesus and a desire to help people enter into heartfelt worship of Him. Click here to read his bio.
---
Ruth Hawk, M.A. Biblical Languages, Director of Children's Ministries
Ruth is a recent transplant from New England, where she was born and raised and graduated from seminary with a Master's degree in biblical languages. While in New England, she was a member of and actively involved in All Saints' Anglican Church in Amesbury. Her roles there over the years included teaching a course for the women's Bible study, hosting a small group with her husband, Adam, participating in Lay Eucharistic Visiting, volunteering in the nursery, and coordinating nursery volunteers. She enjoys being part of a congregation that actively takes care of and disciples the children among them, and looks forward to being a part of that process at Church of the Resurrection. She and her husband, Adam, have two little boys, David and Aidan.
---
Susie Olson
Director of Women's Ministry
Susie Olson has recently joined our team and more information will be coming soon.
---
Sharon Sexaur
Nursery Coordinator
Sharon Sexaur is a charter member of The Church of the Resurrection and a steadfast servant to her faith family. She serves the children of CTR every Sunday morning as the Nursery Coordinator and is also a faithful steward of CTR's finances as the Treasurer and Accountant.
---
The Leadership Team (TLT)
The Leadership Team (affectionately known as 'TLT') plays a very important role in the life and growth of The Church of the Resurrection. Meeting monthly (or more often if needed), TLT discusses and makes decisions on congregational issues ranging from church finances to strategic planning to fellowship outings.
Current TLT Members:
Eric Grunden
Rollin Bancroft
Deborah Bryan
Beth Rambo
Steve Westcott
Donna Williams
Save
Save
Save
Save
Save
If you have any questions or need help in any way,
please give us a call at (919) 632-4904  or you can just click on this:
Contact Us