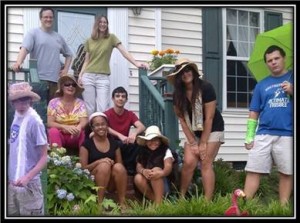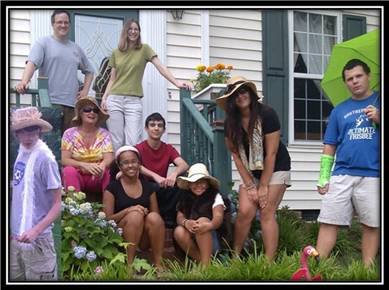 Sunday Afternoons, 4:00-6:30pm
Middle School and High School is a unique time in kid's life so that's what we aim to give these kids – LIFE! We want our kids to know, amid all the chaos, the busy-ness, and the many, many "voices" that come at them from every direction, each and every day, there is only One Voice they can learn to trust that will faithfully bring them True Life – NEW Life – and that is the voice of Jesus.
On Sunday afternoons between 4:00 and 6:30, after some good time of hanging out and games, we are walking with our kids, ages 6th Grade – 12th Grade. By getting into God's Word, uncovering the lessons He has for us there, and talking together to see how those lessons apply to their daily issues with friends, siblings, parents, school, sports, jobs, and more, we pray our kids will come away with a profound sense of God's love for them – and a desire to share that love with others.
Of course, we also have TONS OF FUN together with regular planned outings and activities.
If you have any questions or would like additional information, please contact our Youth Leaders, Eric and Susie Olson at 919-418-5343.
Confirmation Classes: It is important for any Christian to make a public profession of faith as they claim it for themselves. Eric and Susie Olson (CTR Youth Leaders), along with Rev. Steve Savia and Rev. Dr. Bill Steinberg, will lead a mini-series of Confirmation classes for any of our Youth, and their parents, who believe they are able to make a sincere profession of their Christian faith beginning on September 17th from 4:00-6:30pm. Confirmation classes for adults who wish to make a profession of faith will be offered on an as needed basis. Our bishop, The Right Reverend Stephen D. Wood, will preside at all Confirmations.
Save